Urak Peter and Bateka Bettina Müller

Deutsch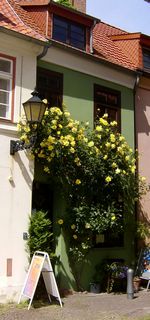 At the "Haus LichtPunkt" (House Light Point) in Rostock we offer you holistic help for life and also a large variety in spiritual healing. You can find help to strengthen your well-being and self-healing forces with multimediale healing session and individual life consultation in Reiki and Shamballa-healing, Aura Seeing, Light Beings and Aura-Soma products.
Our way

When I discovered that one can actually learn healing powers I was impressed. I had to find out how the healing powers work and what they really are. I came closer to my wish to heal other people. My interest in crystals had made me more aware.
From my teacher Calia Inge Schneider, the founder of the house I learned together with my wife Bateka to heal with energies and to activate the self-healing forces. I was initiated into traditional Reiki after Dr. Usui. In 2005 I got my license as Reiki Master and 2007 my license as a Reiki teacher. I also learned how to use Shamballa energies and was initiated as a Shamballa Master in 2008.
With great joy we accepted the offer, to assume ownership of, and to continue the work of Calia Inge Schneider, at the "Haus LichtPunkt" which has had a reputation in Rostock for 14 years.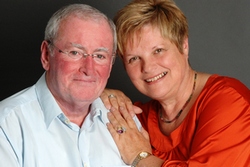 Our selections are built on long-standing experiences in esoteric and spiritual work, as well as on constant personal advanced training. Competence, seriousness and quality are the decisive principles of the work in "Haus LichtPunkt". In 2009, I studied more about crystal healing with Elke Lopez and deepened my knowledge and experience in the work with crystals and energy fields.
Our counseling is a supplement to medical diagnosis and therapy, not a substitute. As a member of the umbrella organisation Spiritual Healing Inc. we represent the values and rules of the DGH.
Come and visit us in Rostock Heiligengeisthof. Helping you is our calling!